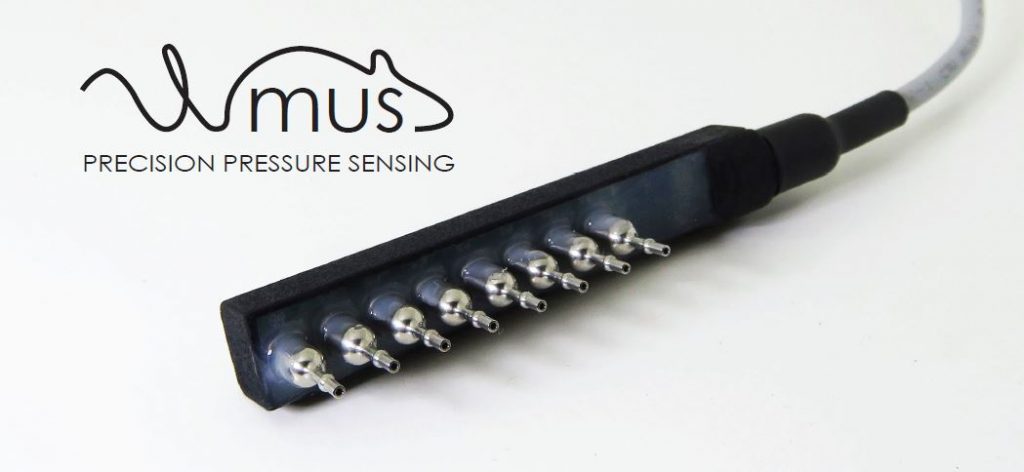 Surrey Sensors Ltd. is very pleased to launch is brand-new MUS series of low-cost precision pressure measurement systems.
The MUS-8, shown above, is a fully-encapsulated 8-channel digital pressure scanner measuring 10 mm x 10 mm x 70 mm (excluding the barbs and connector), is IP-68 rated on the measurement side, and can communicate via USB, UART or CAN2B (with an adaptor module).
"This is a remarkable new product series," says Dr. David Birch, Director of Research. "We have managed to scale down the size of our pressure measurement systems to finally offer a solution which is small and rugged enough to be used outside of a wind-tunnel or laboratory environment."
"It is a big step forward for us," added Joe Braitch, Managing director, "and it has been a long time in development- but this is the next logical step for our technology."
The MUS-8 miniature pressure scanner features eight true-differential pressure measurement ports, 24-bit simultaneous A/D and on-board temperature compensation, streaming data in SI units. The scanners are fitted with flared pressure barbs suitable for use with 1 mm ID hoses.
For availability and pricing, please contact us.