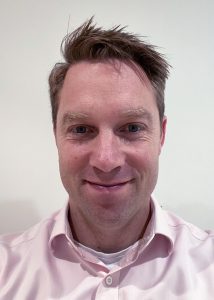 Surrey Sensors Ltd. is very pleased to welcome Research Engineer David Harvey to its team.
David recently completed a Ph.D. in Medical Devices, and will be bringing his expertise to Surrey Sensors Ltd.'s growing Research and Development (Advanced Projects) team.
Before his Ph.D., David worked as an Exercise Physiologist for McLaren; he will now be conributing his specialist skills in both measurement and human physiology in developing health care and clinical applications for our technology. "I have a passion for pushing the boundaries of technology, and am dedicated to improving health care," he notes; "these have been key drivers in my academic pursuits, and now I'm eager to apply my skills to help Surrey Sensors continue its mission".
Dr. David Birch, our Director of Research, adds, "there are great opportunities for our market-leading measurement technologies in both the medical and sports sectors. David is just the person to lead these efforts for us. "
We are excited to have David Harvey on board at Surrey Sensors, and we look forward to the innovative contributions and fresh perspectives he will bring to our team.