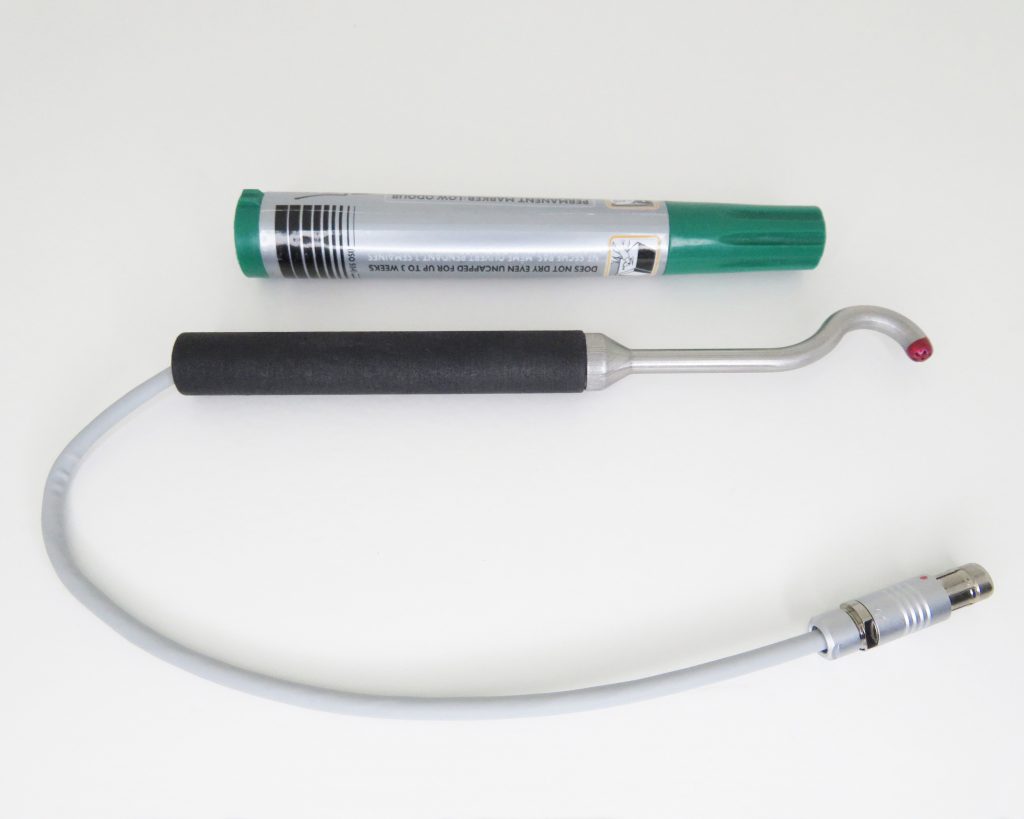 Surrey Sensors Ltd. is pleased to unveil the newest and smallest seven hole probe product in its best-selling line of fully-integrated digital multihole probes.
The MD7HP series seven-hole probe measures under 13 mm in diameter, and is smaller than a typical marker pen. Featuring an array of up to eight MUS-series pressure sensors, the flexibility of 3D-printed stainless steel sting extensions and the option of UART, USB, CAN or Ethernet communications, this probe is one of the simplest, the most flexible and minimally-intrusive directional velocity probe ever produced. Also, thanks to our focus on value engineering and design, this is also the most inexpensive probe we have yet produced, with pricing starting at about GB£2,400*.
"This is a real game-changer" said Joe Braitch, Managing Director of Surrey Sensors Ltd. "We're combining both the flexibility of 3D printed stainless steel stings and the ultraminiature technology from our new MUS-series in this new probe."  The probes will be available either with or without 3D printed stainless steel sting extensions, and can be made with either low-mass Nylon enclosures or armoured stainless steel ones.
"This probe provides a sting, a pressure scanner, a data acquisition system and networking communications in a pen-sized package for less than the cost of some conventional 3D printed probe stings alone."
"We're very proud of this development," adds Dr. David Birch, Director of Research. "It's been a long time in the making- waiting for the technology to get to the point that we could offer our customers the flexibility of 3D printing at the competitive prices they have come to expect from our products. -But we're there now, and it's very exciting."
The MD7HP is available in a range of 5 hole, 7 hole and 8 hole rake configurations. More information about this new probe system is available on the product catalogue page.
* This price is indicative only and excludes any applicable fees or taxes.