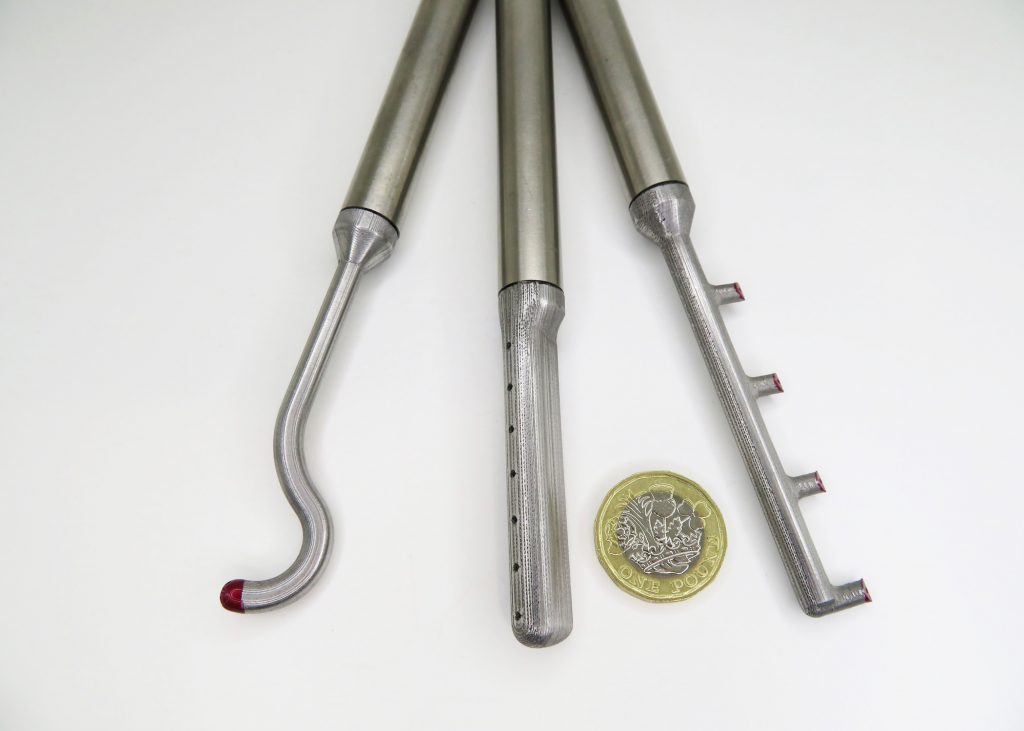 Surrey Sensors Ltd. is pleased to announce that its range of low-cost, 3D-printed stainless steel probes are now available.
Printed using advanced low-cost additive manufacture techniques, these probes can be offered at a substantially lower price than conventional 3D-printed steel probes. Initial stock geometries include a "?"-shaped seven-hole probe, an 8-element total pressure vane and a rake of 4 yaw probes. All are available either with or without an integrated MUS-8 sensor module, which enables a fully networkable, digital signal output in an ultra-compact package.
"This really is a step-change in our product offering," said Dr. David Birch, Director of Research. "The technology is now available to produce low-cost 3D-printed metal parts, and our partners and suppliers have been able to work a solution that enables the complex geometries needed for these probes at game-changing prices." Pricing for these probes starts at GB£1,000, and they are compatible with all existing Surrey Sensors Ltd. probe products- including our best-selling ID7HP-series.
Custom geometries are available, as are probe design services. Probes are available with three different levels of post-processing surface finishing, allowing the cost to be further reduced in coarser applications.